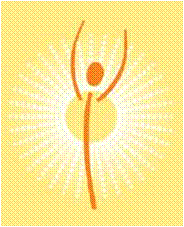 Head To Toe Wellbeing

Pilates -

Yo

ga -

Energy Healing
Building strength from the inside out
Antenatal Pilates
Pilates is the safest, most effective and relaxing way of exercising during pregnancy to help build confidence in how to manage the changing body during the different stages of pregnancy, through to labour and birth.
Our antenatal classes are small, with no more than 5 participants to ensure that you' get as much individual attention as possible as you're enjoying exercises to help improve your posture and circulation, and strengthen your muscles to avoid many of the discomforts usually associated with pregnancy e.g. back pain or swollen ankles and feet. We focus on exercises that are particularly beneficial during pregnancy - e.g. breathing techniques, pelvic floor exercises, and core stability to support the strained pelvic joints.
Mothers to be who have not previously attended any Head To Toe Pilates classes are welcome to join an antenatal class as of wk 16, after having received medical permission. To make sure that we consider your specific needs in the classes, we ask you to complete a specific ante & postnatal enrolment form and we'll then arrange for an initial consultation in which we'll discuss how we can support your through your pregnancy journey.
​
The classes run throughout the year, except for Bank Holidays and the period between Christmas and New Year, and you can join at any point. Please note that antenatal classes do not offer a holiday system. If you're unable to attend, and you give 24 hr notice, you can instead swap and attend a different class than your usual one - subject to availability.
Postnatal Pilates
Post natal Pilates can help you not only to get back into shape after the birth, but it can also enhance your overall wellness by boosting your energy levels and relieve stress. Doing strengthening exercises, focusing on muscle groups that may have been weakened throughout your pregnancy, e.g. abdominals, pelvic floor and shoulder girdle will regain muscle tone and help addressing common postnatal conditions like diastasis recti.
When you can return to Pilates, depends on several factors including delivery (natural vs. Caesarean), and can therefore vary between 4-6 weeks post partum up to to 3-5 months. As soon as you have received medial permission to resume exercising, you can start a 6 week Return to Pilates program, after which you're welcome to rejoin a class or continue your private sessions.
The Return to Pilates program, is a block of 6 private sessions tailored specifically for your needs to gradually regain your core strength and to give you time to reconnect with your body after pregnancy.
£200 for 6 sessions
These are usually arranged as home visits, and depending on location a nominal travel charge may apply.