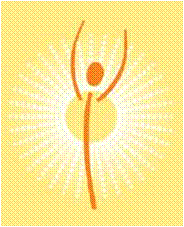 Head To Toe Wellbeing

Pilates -

Yo

ga -

Energy Healing
Building strength from the inside out
In the Workplace
"Pilates is designed to give you suppleness, natural grace and skill that will be unmistakably reflected in the way you walk, in the way you play and in the way you work." Joseph Pilates
Regardless of age or exercise history back or neck pain can happen to us all, caused not only by physically demanding tasks like heavy lifting, but also from a sedentary lifestyle. ​​More than 40% of adults have unfortunately at some point suffered from back or neck pain that lasted more than a day and it's one of the most common reasons for absence from work. to the detriment of businesses and employee's quality of life.
​
Since it can be difficult to find time to exercise before or after work, let us come to you - We'll teach in the workplace!
Classes are 60 mins and can be for mixed abilities, suiting even those with no previous Pilates experience or tailor made to address specific concerns. All we need is for you to provide a suitable space.
Max 12 people/class.
Prices from £90/hr.
Block discounts available, please enquire.
Please note that a fee to cover transportation cost may apply, depending on location.