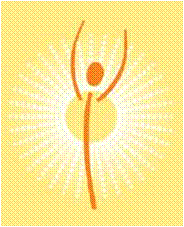 Head To Toe Wellbeing

Pilates -

Yo

ga -

Energy Healing
Building strength from the inside out
---
Reiki session 1 & Initial Consultation
Elevate your energy, embrace the cool serenity of Reiki, and let your inner light shine bright!
1 hr 5 min

1 hour 5 minutes

60 British pounds

Hiltingbury Road
---
Service Description
Experience Reiki, where soothing relaxing energy meets deep healing. With gentle hand placement or hovering above your body, you will received channelled universal energy to recalibrate your spirit, heal wounds, and amplify your well-being. Feel the cool rush of harmony as blockages melt away, leaving you refreshed and aligned In your first appointment we will have an initial consultation to explore your current situation, stress levels, and desired outcome so we can plan the next steps to support you energetically on your path towards a more balanced you. Then you will receive your first treatment that will dissolve stress, cleanse your aura, and amplify your natural vitality. Embrace the magic of Reiki – it's not just relaxation; it's a cool pathway to inner renewal. Ready to embark on your journey to cool serenity? Receive your treatment in my studio or via Zoom.
---
Cancellation Policy
If you need to make any changes to your booking please contact me with at least 48 hrs notice. Please note that all cancellations with less than 48 hr notice are non-refundable.
---
Contact Details
Hiltingbury Road, Chandler's Ford, Eastleigh SO53 5NS, UK

+44 07834486518

headtotoepilates@gmail.com