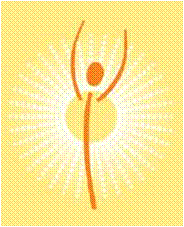 Head To Toe Wellbeing

Pilates -

Yo

ga -

Energy Healing
Building strength from the inside out
Class Levels
You can enrol in a class at any point during the year at the level that is right for you:
Level 1 are suitable if you have never done Pilates before, if you are returning to Pilates after a break and want to re-familiarise yourself with the exercises before re-entering a Level 2 or 3 class, or if you want to continue enhancing your skills and technique. The classes cover the fundamental principles through a variety of exercises, which will gradually progress.
​
Level 2 are suitable both if you're still fairly new to Pilates but you're considering a step change, or if you're returning to Pilates after a break and you wish to refine or revisit your technique before joining a Level 3 class. Classes work at a dynamic pace, with more elements to sequence and coordinate to challenge your control and focus.
​
Level 3 are suitable after you have learned the fundamental principles and have a deep understanding on how to integrate and execute these with ease in your body through an Improver class. The classes contain both original exercises and variations of the classic Pilates repertoire, meaning that the exercise patterns are more dynamic, working with a higher load, which requires higher degrees of stamina, strength and coordination to maintain precision, control and flow of the exercises.
​
All classes occasionally use small equipment like bands, balls or weights to keep your learning varied and suitably challenging.