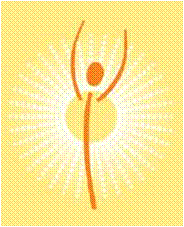 Head To Toe Wellbeing

Pilates -

Yo

ga -

Energy Healing
Building strength from the inside out
Head To Toe Pilates
Exercise and movement has always been important to me, but when I was working in a sedentary corporate role for many years I truly recognized that movement is in fact absolutely essential for your quality of life.
I discovered Pilates more than 10 years ago, and what started as a small addition to my gym routine quickly became my main form of exercise and passion, strengthening and re-balancing my body from the inside out.
What I especially love about Pilates is that it's not a fad. It's a proven holistic approach to movement and vitality that fits all ages and abilities, and the Pilates principles can be incorporated in your daily life or in other activities and sports - it's never too early or too late to start!
I am especially interested in and committed to the benefits of Pilates for women's wellness and the varying considerations at different life events; e.g. ante & post natally, living an active life with osteoporosis, or reclaiming your body after breast cancer with therapeutic movement through the Pink Ribbon Program.
In addition to practicing Pilates a few times a week I also do yoga, barre Pilates and lots of Latin dancing.
Charlotte MacDonald-Gaunt, July 2015
​
Head To Toe Pilates is a learning centre for Pilates teachers to be, undergoing their qualifications through Body Control Pilates, which means that occasionally some parts of classes may be taught by student teachers, under the supervision of our qualified teachers.