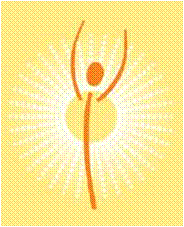 Head To Toe Wellbeing

Pilates -

Yo

ga -

Energy Healing
Building strength from the inside out
Cookies
Specialized in Pilates for:
Ante & Postnatal
Breast Cancer Recovery
Osteoporosis
The Older Person
Cookies

​​​​
​
Cookies are small non-personally identifiable text files stored on your computer when you browse a website, allowing it to recognize a returning visitor.
​
We use analytical cookies that improve performance of the website and track our visitors' activities on the website. Information supplied by these cookies helps us understand how our visitors have been referred to us, what content is being viewed, visitor no:s, time spent on the site, so that we can manage the website content for a better user experience.
​
Some of the cookies expire when you leave the website, and others are stored for a longer period of time but they can all be manually deleted. If you want to delete any cookies that are already on your computer, please refer to the instructions for your file management software to locate the file or directory that stores cookies.
​
Please note that by deleting our cookies or disabling future cookies you may not be able to access certain areas or features of our site.
​
You can find us in:
Bishop's Waltham
Chandler's Ford