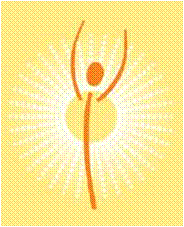 Head To Toe Wellbeing

Pilates -

Yo

ga -

Energy Healing
Building strength from the inside out
Head To Toe Pilates
Exercise and movement has always been important to me, but when I was working in a sedentary corporate role for many years I truly recognized that movement is in fact absolutely essential for your quality of life.
I discovered Pilates more than 10 years ago, and what started as a small addition to my gym routine quickly became my main form of exercise and passion, strengthening and re-balancing my body from the inside out.
What I especially love about Pilates is that it's not a fad. It's a proven holistic approach to movement and vitality that fits all ages and abilities, and the Pilates principles can be incorporated in your daily life or in other activities and sports - it's never too early or too late to start!
​
When I started teaching I was all about Pilates and focused on it to the degree of exclusion of everything else. As the years went by and life happened I embraced other ways of moving that were all equally joyful and stimulating - Barre, Yin Yoga and Yoga and I also started exploring other holistic methods like Auyrveda and Reiki. For me a true Body, Mind, Spirit connection bring all of these areas together.
​
here to get you moving - to discover what else is there inside of you? Magic! To get you as excited as I am
I am especially interested in and committed to the benefits of Pilates for women's wellness and the varying considerations at different life events; e.g. ante & post natally, living an active life with osteoporosis, or reclaiming your body after breast cancer with therapeutic movement through the Pink Ribbon Program.
In addition to practicing Pilates a few times a week I also do yoga, barre Pilates and lots of Latin dancing.
​
A qualified Yoga Teacher in Authentic Hatha Yoga, Living Yoga Method, Rocket Yoga, Pregnancy, Postnatal and Mum and Baby Yoga with over 12 years' experience. I have been lucky enough to learn from leading yogis in their field including Steve Harrison, Sally Parkes and Kathy Ran. I am locally based in North Baddesley and a mum of 2.
​
Yoga can mean different things to different people, everyone is unique.
For me a regular yoga practice has helped me to stay physically fit, mentally focused and energetically balanced.
I teach a range of classes from Gentle Yoga, Beginners Yoga, The Living Yoga Method, Hatha Vinyasa Yoga,
Corporate Yoga, 121's, up to more advanced Yoga Deepening classes.
​
I feel at home on a yoga mat connecting mind and body through the breath and love to share that with people.
In a typical class I will guide you through breathing techniques (pranayama) and physical postures (asana), together reducing tension from the body, stretching and toning the muscles allowing your body to let go of any built-up stress and toxins, calming your mind and increasing your natural energy levels with a whole host of other long term benefits.
Over time and with a committed practice, you can upgrade your physical, mental and emotional well-being through the practice of yoga.​
​
Welcome, I'm Laura Green, a Yoga Teacher based in Southampton, UK and Online.
I love to lead life inspiring adventures through Yoga Classes, Yoga Workshops, Yoga Retreats & Yoga Teacher Training Courses.
I teach Vinyasa Flow Yoga as well as Yin Yoga & Restorative Yoga. For me, Yoga is a wonderful toolbox which inspires me to live the life of my wildest dreams. It has taught me to listen to my soul's desires whilst cultivating the strength & courage to act on them. I would love to share the practice of yoga with you.
Checkout the new Blended Class Timetable with In Person & Online Yoga for all.
​
Laura Green, is a Yoga Teacher, Founder of Soul Retreats & SoulFest and Director of Laura Green Training & Mentoring based in Hampshire, UK. She leads life inspiring adventures through yoga classes, workshops, yoga teacher training, retreats and festivals. Blending expert yoga tuition with life affirming tools to empower men and women to live the life they want.
Laura teaches Vinyasa Yoga, Restortative Yoga and Yin Yoga with a focus on embodiment through clear alignment and intuitive sequencing. Laura is also a Thai Yoga Massage Therapist and weaves this into her teaching. Laura is an inspiring and intuitive yoga teacher who helps people connect with their soul's longings and courageously step into their strength and the life of their dreams.
Laura qualified as a Yoga Teacher with the internationally recognised Yoga Alliance in 2010 having studied extensively with both the Yoga Alliance and the British Wheel of Yoga. Laura is a Senior Yoga Teacher with Yoga Alliance Professionals.
When not teaching and practising yoga, Laura lives at home in Southampton with her husband Simon and cat Lola. Laura also works as a Classical Harpist playing for Weddings and Celebrations. Her favourite pass time is making Raw Chocolate!
​
Efter att varit hemma med mina 4 barn i många år, var det dags att återgå till arbetslivet. Det blev diverse utbildningar: barnskötare, trädgårdsmästare och nagelteknolog, men jag kände mig aldrig tillfreds.
Av en slump stötte jag på yogan och började praktisera till och från, men först när jag fann Kundaliniyogan, hittade jag min yoga form.
Med ett sinne som ständigt ligger steget före med planeringar av livets alla måsten och nöjen, blev Kundaliniyoga min väg till ett lugnt och stilla sinne. Genom kombinationen av yoga, meditation och mantra sjungande, blev jag förälskad; och våren 2016 stod jag som Kundalini- och medicinsk yoga lärare. Idag är jag även utbildad Yin yoga och barn yoga instruktör och har även utbildat mig till Reiki healer.
Caroline
Jag har under alla år älskat att resa och har därför arbetat inom hospitality branschen för att ha möjlighet att resa och bo över hela världen.
Min väg mot yoga började för ca 12 år sedan när jag provade på ett yogapass på Friskis & Svettis.
I början var yogan bara en form av motion men sakta men säkert blev det mer som vaknade i mig och den spirituella sidan av yoga och meditation blev mer och mer intressant.
Efter många år bestämde jag mig för att utbilda mig till yogalärare och valde att gå en Hathayoga utbildning i Nepal i mars 2019.
Med focus på andningens betydelse och att yogan ska anpassas efter dig själv, kommer jag hålla Hathayoga klasser för alla som vill prova på.
Jag har även utbildat mig till yinyoga lärare och erbjuder nu söndagsklasser.
Charlotte MacDonald-Gaunt, July 2015
​
Head To Toe Pilates is a learning centre for Pilates teachers to be, undergoing their qualifications through Body Control Pilates, which means that occasionally some parts of classes may be taught by student teachers, under the supervision of our qualified teachers.